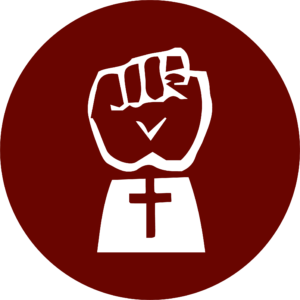 Joshua Davis
Executive Director
Joshua Davis is an Episcopalian theologian and educator who has taught at several universities and seminaries, including The General Theological Seminary. He lives in Birmingham, Alabama.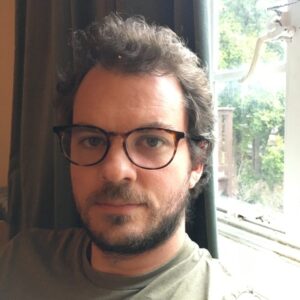 Aaron Anderson
Managing Editor - The Bias
Aaron Anderson is Managing Editor of The Bias Magazine, the inaugural project of ICS. He also writes on religion, politics and Marxism and is active in his local DSA chapter. He lives in the San Francisco Bay Area.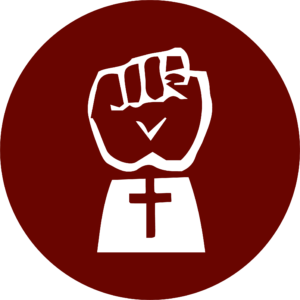 Angela Cowser
Co-Chair
Dr. Angela Cowser is Associate Dean of Black Church Studies and DMin programs, as well as Associate Professor of Black Church Studies at Louisville Seminary. She is an ordained minister in the Presbyterian Church (U.S.A.)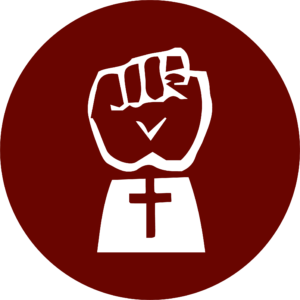 Timothy Eberhart
Co-Chair
Timothy Eberhart is Assistant Professor of Theology & Ecology and Director of the MA in Public Ministry degree at Garrett Seminary in Evanston, IL. He is ordained in the United Methodist Church, a permaculture designer, and an author.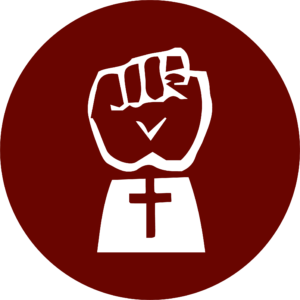 Cornel West
Dr. Cornel West is an author, activist, professor and philosopher. He is currently Dietrich Bonhoeffer Professor of Philosophy & Christian Practice at Union Theological Seminary. He has authored 20 books, including classics like Race Matters and Black Prophetic Fire.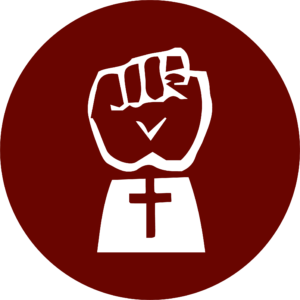 Obery M. Hendricks
Dr. Hendricks is a lifelong social activist, leading biblical scholar, and one of the foremost commentators on religion, social policy, and political economy in America. He has authored many works on Christianity and politics, including The Politics of Jesus.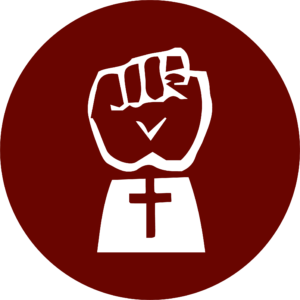 Cynthia Moe-Lobeda
Dr. Moe-Lobeda is Professor of Theological and Social Ethics at Pacific Lutheran Theological Seminary and the Graduate Theological Union. She lectures globally on climate justice as related to race, class, moral agency, economic justice, and faith-based resistance. Her book Resisting Structural Evil: Love as Ecological-Economic Vocation received a Nautilus Award for social justice.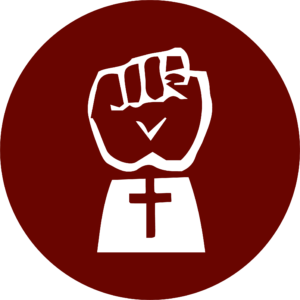 Marcus Briggs-Cloud
Marcus Briggs-Cloud (Maskoke) is a language revitalizer, eco-liberation scholar, and musician. He is Co-Director of Ekvn-Yefolecv, an intentional Indigenous ecovillage in Weogufka, Alabama, comprised of Maskoke persons returning to their ancestral homelands to practice linguistic, cultural, and ecological sustainability.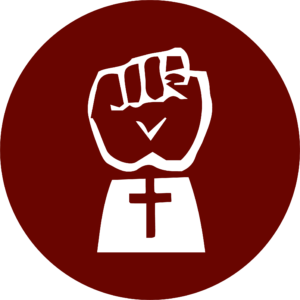 Alton Pollard III
Rev. Dr. Alton B. Pollard is the President of Louisville Presbyterian Theological Seminary, beginning his term in 2018. He is a scholar, author, and speaker on the subject of African American and U.S. religion and culture. He is the author of Mysticism and Social Change: The Social Witness of Howard Thurman.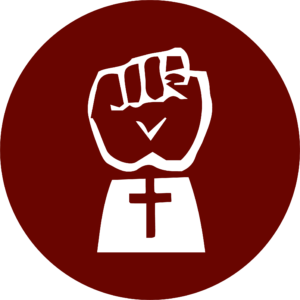 Jonah Overton
Jonah Overton (they/them/theirs) is the pastor and church planter of Zao MKE Church in Milwaukee, MI, a Jesus-rooted, justice-centered, radically inclusive community in Milwaukee, WI, where all are valued in the fullness of who God has made them to be.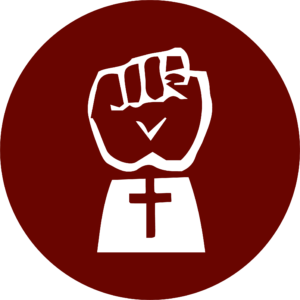 Gary Dorrien
Gary Dorrien is the Reinhold Niebuhr Professor of Social Ethics at Union Theological Seminary and Professor of Religion at Columbia University. The author of twenty books, he has recently published Social Democracy in the Making: Political and Religious Roots of European Socialism and In a Post-Hegelian Spirit: Philosophical Theology as Idealistic Discontent.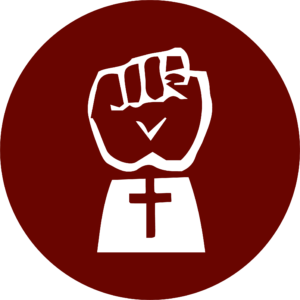 Dee Dee Risher
Dee Dee Risher is Associate Communications Director for Project HOME, a non-profit working to end homelessness in Philadelphia. She is a longtime resident of Philadelphia's southwest Germantown neighborhood, a poor and working-class community, where she helped to launch a faith-based, intentional cooperative housing community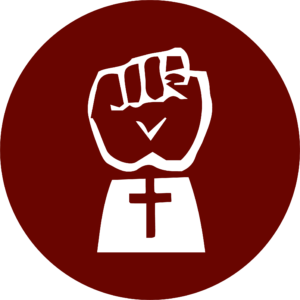 Joerg Rieger
Joerg Rieger is Distinguished Professor of Theology, Cal Turner Chancellor's Chair of Weslyan Studies, and the Founding Director of the Wendland-Cook Program in Religion and Justice at Vanderbilt University. He lectures nationally and internationally and has authored numerous books, most recently Jesus vs. Caesar: For People Tired of Serving the Wrong God.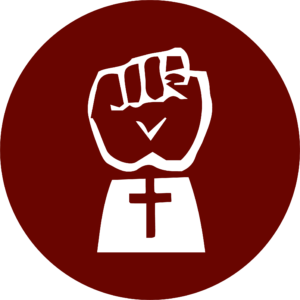 Marc H. Ellis
Dr. Marc H. Ellis is a Jewish theologian and founding director of the Center for the New Diaspora and the Global Prophetic. He has lectured extensively around the world and has authored thirty books, including Toward a Jewish Theology of Liberation. A Festschrift honoring him, The New Diaspora and the Global Prophetic: Engaging the Scholarship of Marc H. Ellis, has just been published.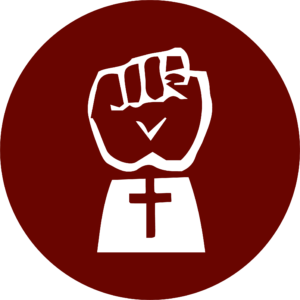 Heber Brown III
Rev. Dr. Heber Brown, III has been an activist and community organizer for twenty years. He currently focuses on popular education and Black food sovereignty. He is the founder of Orita's Cross Freedom School, an African-centered youth development program, and the Founder of The Black Church Food Security Network, a multi-state alliance of congregations creating grassroots, Black-led food systems. He is pastor of Pleasant Hope Baptist Church in Baltimore, Maryland.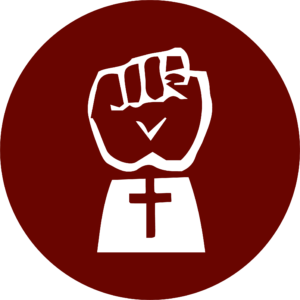 Edgar Rivera Colón
Edgar Rivera Colón, PhD, is a medical anthropologist at the University of Southern California's Keck School of Medicine. He co-authored the award-winning textbook, The Principles and Practice of Narrative Medicine. His forthcoming book is Love Comes in Knots: Meditations in the American Labyrinth. He hosts a podcast about politics and spirituality called Karl Marx Ate My Field Notes and is a member of the Los Angeles Tenants Union.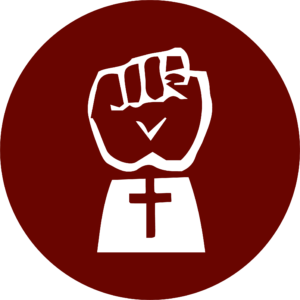 Brigitte Kahl
Dr. Brigitte Kahl is a professor of New Testament at Union Theological Seminary in New York. She studied, taught and practiced theology in East Germany until 1989. She sees new fusions of socialism, democracy, and ecology as a matter of survival – and the Bible as a primary (re)source to be reclaimed from the left.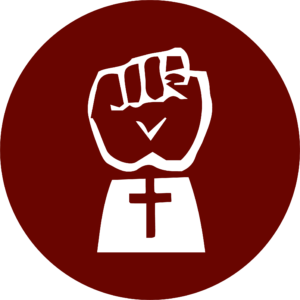 Vincent Lloyd
Dr. Vincent Lloyd teaches at Villanova University in the Theology and Religious Studies Department and the Africana Studies Program. He co-edits the journal Political Theology, co-authored the book Break Every Yoke: Religion, Justice, and the Abolition of Prisons, and has authored books including Black Natural Law and Black Dignity.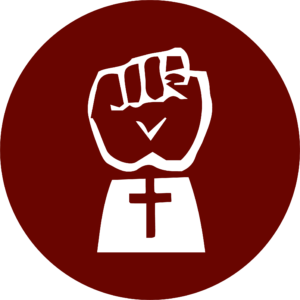 Isabelle Appleton
Assistant Editor
Isabelle is a writer and editor. She has worked in Editorial at Farrar, Straus and Giroux and The New Press. She studied Religion at Vassar College with a focus on how belief structures our political and civic lives. Originally from St. Louis, she now lives in New York City (and sometimes at faith-based intentional communities).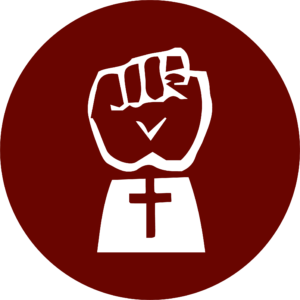 Lindsey Long Joyce
Ministry and Social Justice
Rev. Linsey Long Joyce is a United Methodist pastor serving on a non-hierarchical, co-pastor team over three congregations in the city of Chicago. Within the team, her focus is worship, justice and community organizing. She lives in Andersonville with her husband, Adam and their daughter.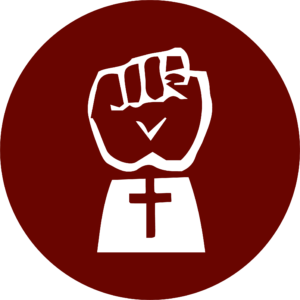 Filipe Maia
Marxism and Christianity
Filipe Maia is Assistant Professor of Theology at Boston University School of Theology. His research and teaching focus on Latin American liberation theologies and philosophies, theology and economics, Marxist political economy, and Christian eschatology.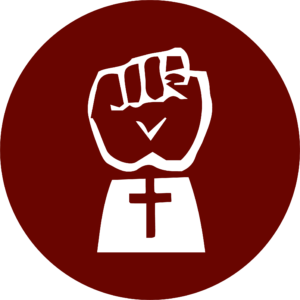 Kazembe Balagun
Race and Class
Kazembe Balagun is a cultural historian, activist and writer from Harlem, New York. From 2008 to 2013, he was the Director of Outreach and Education at the Brecht Forum. He now serves as a project manager at the Rosa Luxemburg Stiftung. He is working on a project which uncovers the history of the Black Commune.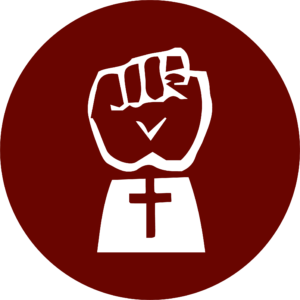 David Horstkoetter
General Politics
David Horstkoetter has a PhD in religious studies from Marquette University, with a formal specialization in systematic theology, but it is really in political theology. Working for economic democracy has been a passion of his for years, a passion surpassed only by love for God and God's creation.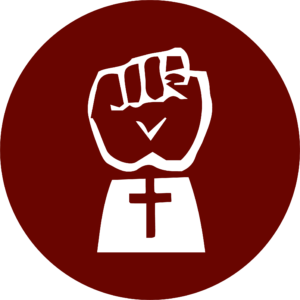 Klem-Marí Cajigas
Senior Researcher
Klem-Marí Cajigas was trained as a theologian, cultural critic and ethicist at Stetson University and Vanderbilt University. She now does the work of God in the world at Nashville Public Library. All opinions expressed in The Bias are her own and are not reflective of Nashville Public Library, the Nashville Public Library Foundation, or Nashville Metro Government,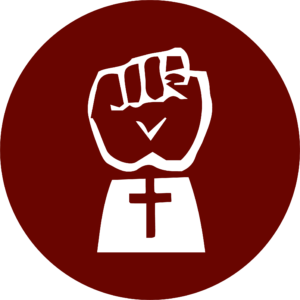 Wilson Dickinson
Environment and Ecology
Rev. Dr. T. Wilson Dickinson is a writer, teacher and minister who lives in his hometown in Central Kentucky. He is Director of the Green Good News, an organization that educates and organizes Christian communties for food justice. He also teaches theology at Lexington Theological Seminary.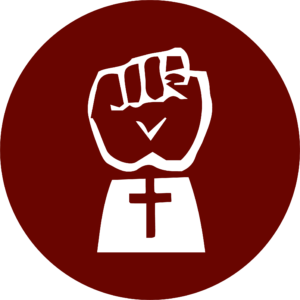 Michael Gibson
Film, Literature and Arts
Michael Gibson is a senior acquisitions editor at Lexington Books, author of a forthcoming academic monograph on Stanley Kubrick from Rutgers University Press, and a PhD candidate at Vanderbilt University.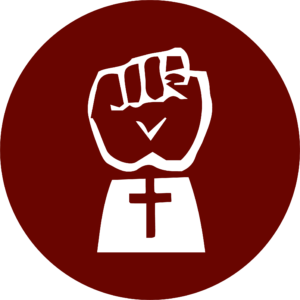 David Dault
Law and Religion
David Dault, PhD is an Emmy-nominated TV producer and writer. He is host and Executive Producer for Things Not Seen: Conversations About Culture and Faith. He also co-hosts the podcast The Francis Effect. He earned a PhD in Theological Studies at Vanderbilt University. He lives with his family in Chicago.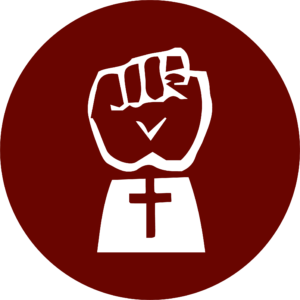 ML Miller
Environment and Ecology
ML lives in Appalachia with his wife and two sons. He is a Catholic healthcare worker and does electoral organizing with the Democratic Socialists of America.